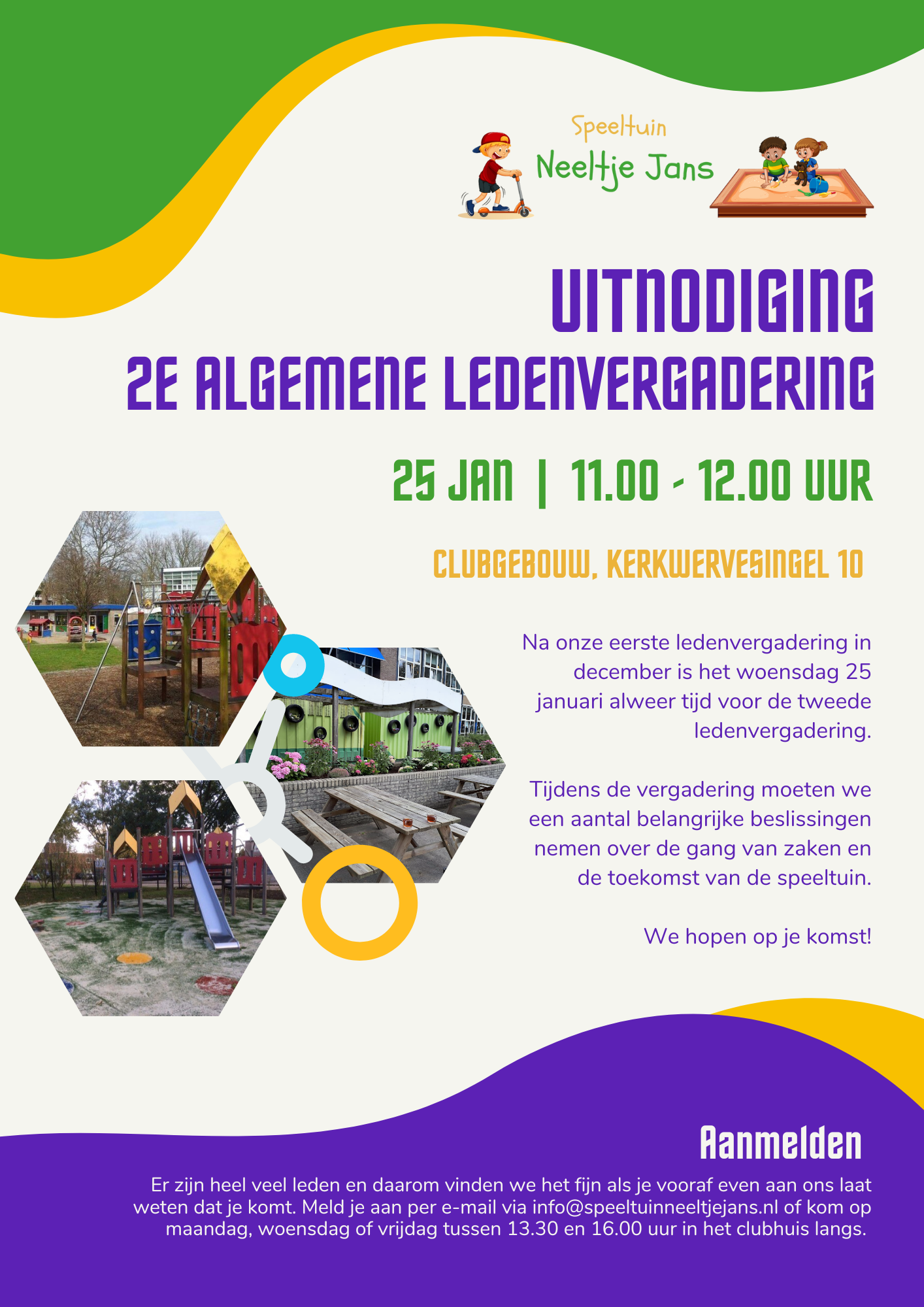 Woensdag 25 januari heeft Speeltuin Neeltje Jans haar de tweede ledenvergadering.
Tijdens de vergadering moeten een aantal belangrijke beslissingen worden genomen over de gang van zaken en de toekomst van de speeltuin. Iedereen die lid is van de speeltuin, is uitgenodigd om mee te vergaderen.
We hopen op je komst!
Aanmelden
Er zijn heel veel leden en daarom vinden we het fijn als je vooraf even aan ons laat weten dat je komt. Meld je aan per e-mail via info@speeltuinneeltjejans.nl of kom op maandag, woensdag of vrijdag tussen 13.30 en 16.00 uur in het clubhuis langs.
Wanneer: Woensdag 25 januari
Tijd: 11 – 12 uur
Locatie: Clubgebouw, Kerkwervesingel 10