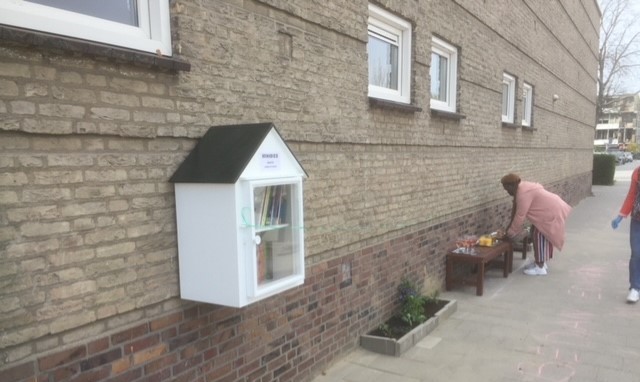 Zaterdag 24 april werd in Pendrecht de tweede Minibieb voor de wijk feestelijk in gebruikt genomen. Eerder al kwam de eerste minibieb in de wijk aan de Wemeldingestraat. De Minibieb is een een initiatief van Seinpost Slinge en is voor iedereen toegankelijk die van lezen houd.
Een openbare boekenkast, boekenruilkast of minibieb is een open of soms afsluitbare kast met boeken, meestal in de openbare ruimte, die wordt gebruikt om kosteloos en anoniem boeken te lenen en te ruilen.
Naast de nieuwe Minibieb, werden er ook twee geveltuintjes aangelegd, en twee zitbankjes geplaatst zodat je lekker in het zonnetje kunt zitten om een boek lezen. De Minibieb hangt aan de gevel in de Middelharnisstraat ter hoogte van huisnummer 153.